Aplyca Receives Partner of the Year Nomination at the Ibexa Awards 2021
WEB DEVELOPMENT.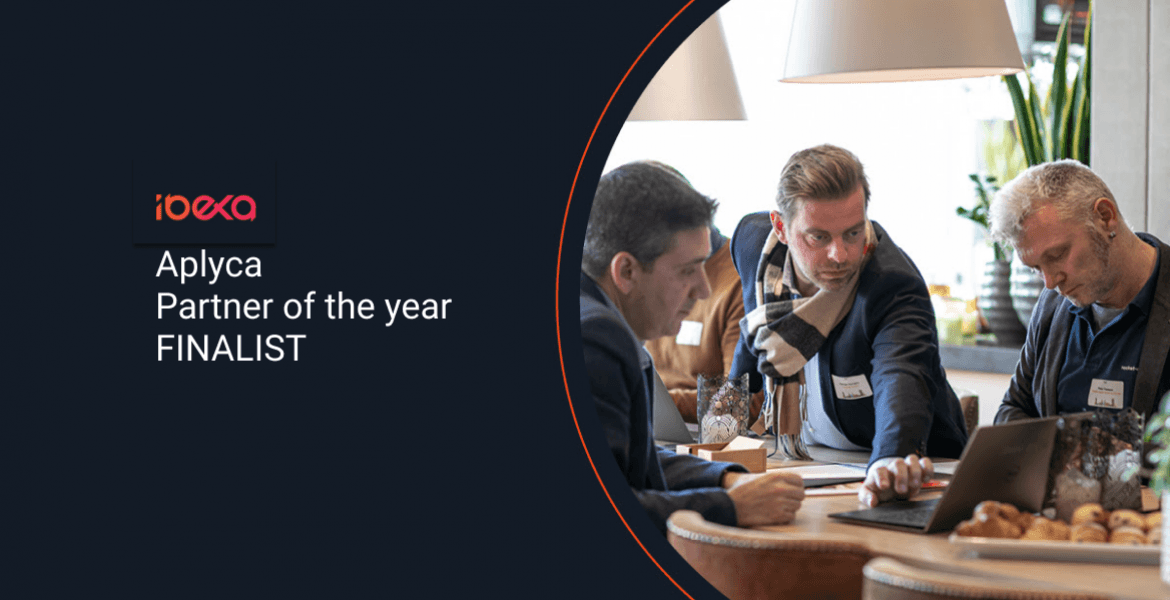 Once again we were nominated for the Ibexa Partner Awards, this time as Partner of the Year along with three other outstanding firms. This recognition exalts our contribution to the strengthening of digital business.
Between January 14 and 15, 2021, a new edition of the Ibexa Global Partner Conference was held virtually. As part of this meeting, the Ibexa Partner Awards were presented. These awards recognize partners who stand out for innovative and exceptional implementations, using Ibexa technologies (formerly known as eZ Systems).
We were selected as a finalist in the Partner of the Year category. The nomination exalts our commitment to our clients and our ability to design unique digital experiences. This recognition takes on even greater importance considering that among the nearly 60 Ibexa partners, we were among the four finalists for this award.  
Ibexa Awards and eZ Awards
With Partner of the Year 2021 we now have four nominations at the Ibexa/ eZ Awards. We received the first nomination in 2008 for Project of the Year and the second in 2017 for Best User Experience. The third came in 2020 in the Most Successful Co-Marketing Activity category. During the same year, in addition to the nominations, we received the Ibexa Honorary Award.
For Felipe Jaramillo Fonnegra, founder and CEO of Aplyca, "this is the most important nomination we have received because it is the most important year for both Ibexa and Aplyca. It is a recognition of the technical, commercial and business positioning work for our customers".
Ibexa DxP Solutions
We are specialists in developing solutions for large scale, high traffic volume portals with complex content structures for all types of organizations. We have created hundreds of websites developed on secure and dynamic platforms.
Our partnership with Ibexa has been built and strengthened over 15 years. In eZ Platform (today Ibexa DXP), its digital experience platform, we have found a solid and versatile product that has allowed us to grow at a great level and reach several countries around the world with our services.
We are an Ibexa Platinum Partner, which certifies our extensive knowledge and experience in the implementation of their solutions. In addition, we are the first company in America to achieve this distinction and we have the largest number of Ibexa 3 DXP certified developers in the world.
About Ibexa
It is a technology company specialized in content management systems. It is the creator of Ibexa DXP, a digital experience platform (Digital Experience Platform) that provides tools to organizations to be more competitive and strengthen their business in the digital environment.
Ibexa offers developers, publishers and marketers an open and robust content management system to deliver innovative and memorable experiences to users.