Our Team Is Certified as Contentful Certified Professional
WEB DEVELOPMENT.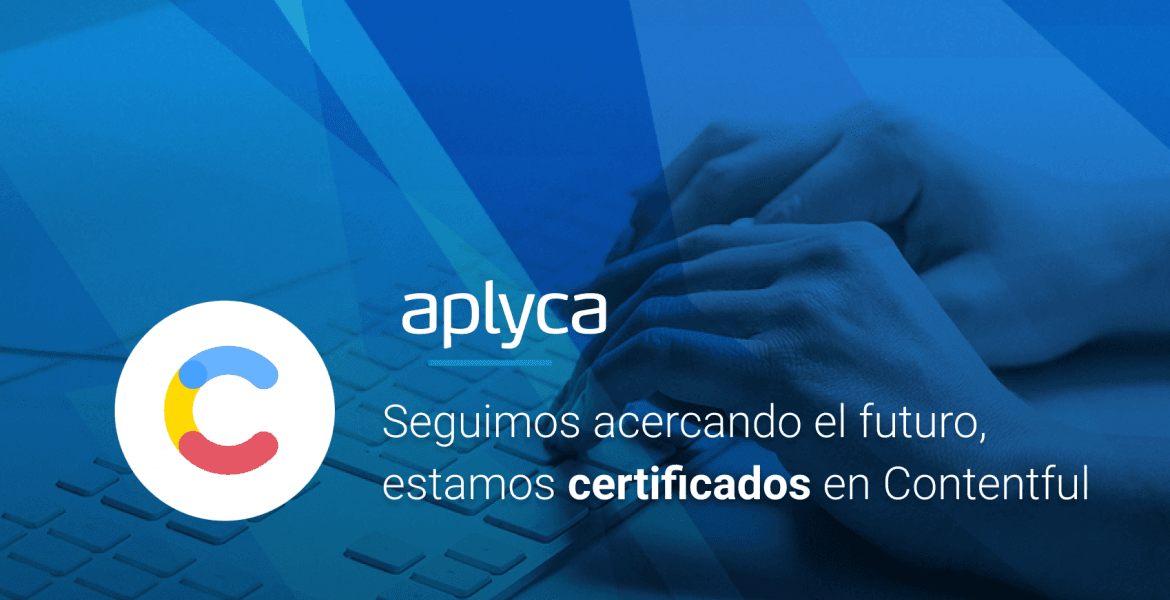 Aplyca now has 6 engineers and architects certified as "Contentful Certified Professional".
Contentful is a pioneer in headless CMS platform that allows you to create digital experiences with structured and unified content in one place. It is one of the most popular headless content management systems on the market. 
From this platform you can manage and publish your content in an omnichannel way and with the possibility of scaling your business easily and quickly. Likewise, its open APIs integrate seamlessly with other tools.
What is a Contentful Certified Professional?
The Contentful Certified Professional exam is intended for software developers, technical architects, project managers, content architects and others responsible for the technical design, development or implementation of Contentful projects. It is not intended for content authors or other non-technical users.
This certification includes:
Application architectures and content delivery

Large-scale content management

Contentful extensibility and App development

Advanced Contentful content modeling techniques

Design patterns in content modeling processes

Processes for content modeling
Contentful Certification: Towards Modern Web Development
Some of the key pillars of modern web development include trends such as structured content, decoupled development and agile workflows. The use of Contentful in a multi-channel strategy is one of the main requirements of the projects we see in 2022. 
Our team of Contentful certified professionals allows us to accelerate implementation processes, increase our clients' success and establish a team capable of developing the most ambitious Contentful and modern web development projects.
Contentful Partners from Colombia
At Aplyca we are Contentful Partners since 2021 and we are certified to help you manage your content on this modern and agile platform. With Contentful you can integrate your different tools, publish the same content in different channels and empower your team's work with an industry-leading application framework. 
One of the challenges we have faced at Aplyca is that our clients require high traffic portals, a great complexity of content, high volumes of content (100,000 - 500,000+) in the different portals and integrations with multiple systems. Working hand in hand with Contentful allows us to bring these advances to concrete projects in different industries. 
Aplyca is committed to offering the best solutions in the market for its customers, staying at the forefront of content management services for large enterprises. Hand in hand with our certified engineers and architects we help you accelerate the development of digital experiences at enterprise scale, allowing your teams to have agile and innovative work processes, with content ready to publish on multiple channels and easy to scale as your business grows.  
Learn more about our services and projects and contact us to discuss your project needs.