How to Migrate Web Content?
INFRASTRUCTURE, OPERATIONS.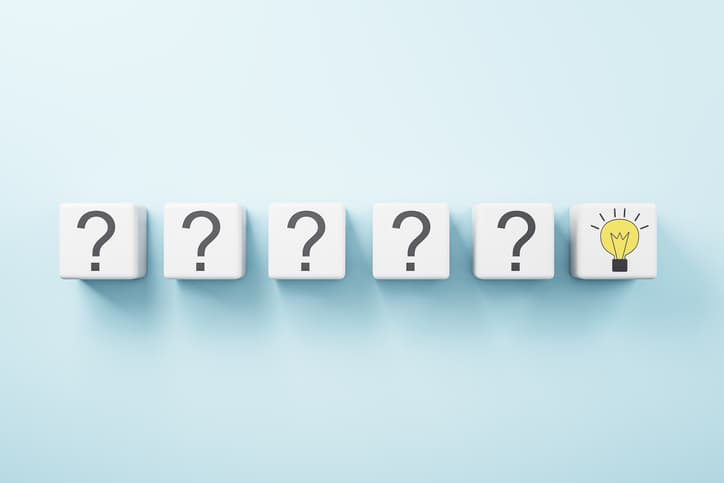 The need to migrate corporate web content arises when companies need to align with new technological or design trends, restructure their information, align their message to reach new audiences or give greater emphasis to some of their areas or services.
The migration of a corporate portal may involve:
Changes of site location (of protocol, domain or url) 

Replatform or platform changes (e.g. migration to a new CMS) 

Structural changes (in the architecture and hierarchy of its contents)
Migrating your web content to a new CMS platform or content management system, and organizing it under a modern web architecture, can help you improve your customers' digital experience, increase your efficiency in content creation and improve your editorial workflows. 
What is a web content migration?
A web content migration is the process of moving your text, images, videos, forums, etc. from one content management system to another, while assessing how that content is organized and designed. It is a process that involves the site architecture, the design of the new portal and the migration of existing information. 
A web migration is the perfect time to refresh or modify outdated content and to ensure that your quality standards and brand positioning are in line with your current business strategy.  
In this process it is not always necessary to renew or change all the elements simultaneously (architecture, design, integrations, blogs, etc.), sometimes it is possible to maintain some of them while renewing the others. In fact, when organizing the content structure, the practice of keeping the different parts decoupled allows for a more optimal management of the portal's life cycle. 
How is the migration of web content carried out?
To begin, consider the following questions to guide your web migration project: 
What information is currently available on the site?

What is the origin of the information?

What is its new final location?

How will the process be organized?

Which content can be migrated automatically or en masse and which requires manual migration?

Where should each element be housed for the duration of the migration? 
In this process it is very important to make an inventory of information and to be clear about where the information is and where it needs to go. 
Steps and best practices for planning the migration of your web content
Assign a team to consolidate, structure and upload content.

Perform an initial planning and allocation of responsibilities, taking into account the content strategy for the new site. 

Audit the content, determining the universe of content to be migrated, as well as the content that will not be migrated.

Prioritize the content to be migrated by levels and sublevels. 

Make an inventory of your own and contributed functionalities. 

Perform functional and customized test planning.

Execute migration by segments according to prioritization of elements.

Carry out weekly follow-ups with partial deliveries according to prioritization. 
6 considerations for a successful web migration
1. Be clear about the technology needs of the new portal.
Often when undertaking a web redesign and migration project, companies are unclear about their technology needs. To resolve this it is advisable to have the right professional advice, so that requirements can be specified, priorities can be determined and achievable expectations can be established. 
2. Establish good communication practices
One of the most important aspects is to have excellent communication between teams. This helps to be clear about what functionalities can and cannot be achieved and makes it possible to report possible blockages with time to adjust. 
3. Clearly define the scope of the project
A key aspect is to strictly review both the web structure and the content structure from the beginning, so that the scope of the project is clearly defined and the initial requirements are documented. Planning is an essential part of a successful project. 
Although it is always possible to add new functionalities if they arise along the way, there should be clarity about their priority and what corresponds to additional developments. Some of the requirements that arise in the process are considered to be evolutionary and are developed at a later stage after implementation.  
4. Do not leave deliveries to the end
It is very important to test each development, functionality and content structure as it is being done. Waiting until the end to see if the work that has been done functions correctly is one of the most common mistakes to avoid. For this it is important to clearly establish the order of deliverables, so that the client can be sure that the development team will be delivering the agreed upon products and complying with the established deadlines. By continuously delivering progress, errors can be identified more efficiently and corrected along the way. 
5. Document the process in detail
Each stage of the process, including initial agreements on the above points, should be clearly documented. This helps to build trust and avoid potential conflicts in the long run.
6. Mitigate impact on SEO ranking
A website or content migration often has a big impact on SEO reputation, but this does not have to be the case if proper planning is done. The information that companies build up historically is a very valuable asset and it is essential that in the process of migrating web content its integrity is maintained. 
Contact us
Aplyca has the best tools to help your company in the process of updating or migrating your corporate web portal. We invite you to see our case studies and contact us to help you with your web migration projects.