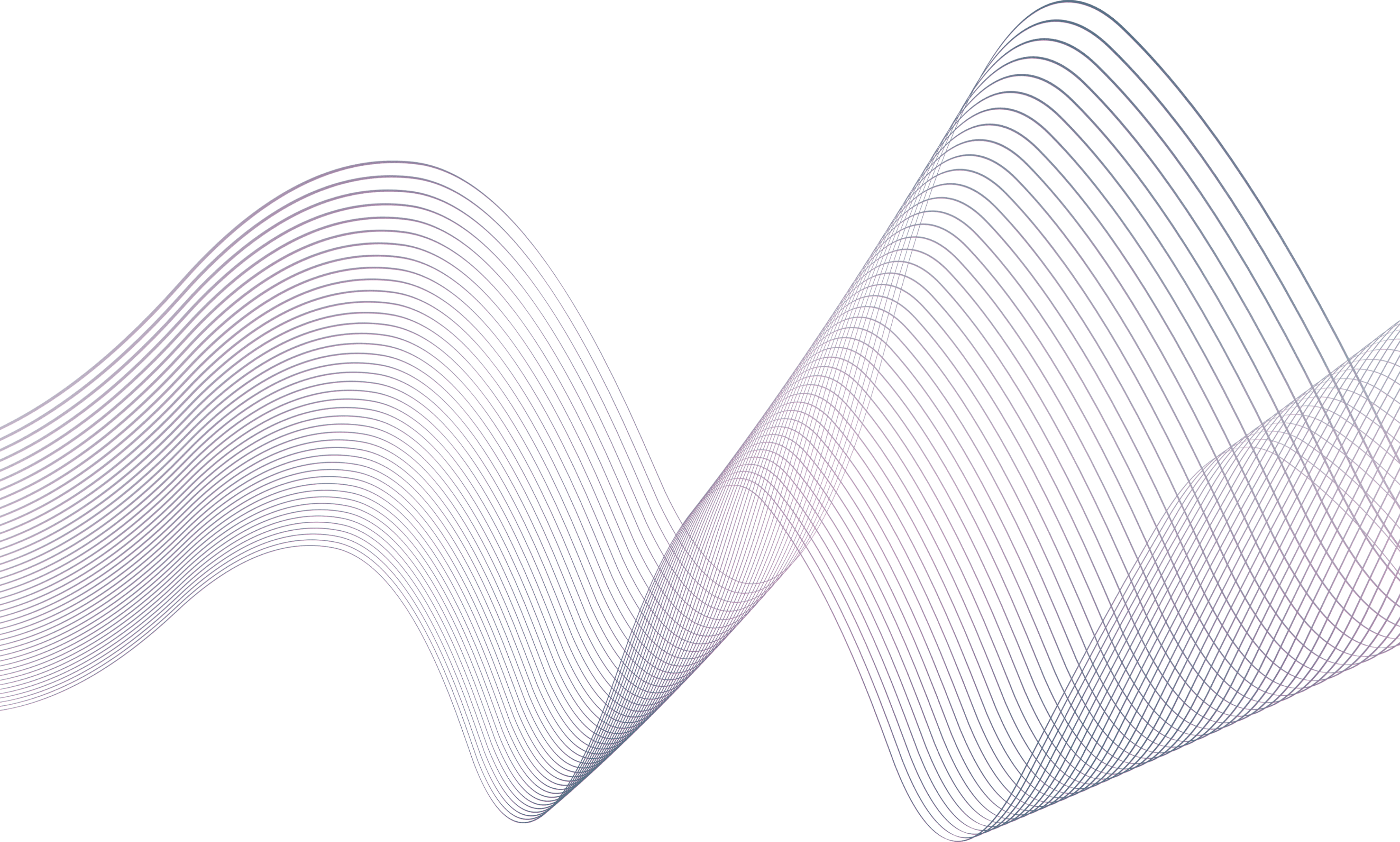 Life Cycle of a Website
WEB DEVELOPMENT, TRANSFORMATION.
Many companies are faced with the decision to upgrade their web portal or replace it completely. If you or your partners are wondering if it's time to modernize your business portal, keep in mind the considerations below. 
A website is only as new or as old as it is in tune with the company's business strategies.
A well-built website is a marketing tool that lasts a long time. They have a life expectancy that typically ranges from 2 to 7 years, depending on the industry, business expectations and the tools it is built with. 
To increase the life expectancy of a website, it must be treated as a product that requires not only maintenance but also continuous improvement and evolution. At the time of renewal, the decision regarding tools, platforms and technological partners is key, since the success and life expectancy of the new site depend on them.  
Why and when to modernize a web portal?
The first consideration to take into account is: are the expectations of the business covered by the website?
You may decide to change or redesign your portal due to a combination of multiple factors, including:
The main message of the business has changed.

The content strategy is now different (you have a new audience, want to offer new functionalities or highlight other content).

You now have better editorial processes that require better content tools and platforms for an improved digital experience.

You need to respond to the high expectations in terms of speed, quality and experience that your users have.

You need to connect and include areas of the company within the website that currently do not feel represented or visible enough.

Design trends have evolved and now require the adoption of new channels and devices. 
Your web portal is one of your main marketing tools: if it's not working to leverage your web presence, sales, or corporate image, it's time to change it. 
The most important thing is that it helps you meet your business objective.  
Completely renovate your website or improve the existing one?
Things to consider when revamping your existing website:
Consider the tool on which it is built. If the technology used is more than 5 to 10 years old, it may not be possible to improve it.  

Technical characteristics and evolution. If the portal was not built well technically, it is likely that over time the site has been "patched". This in order to support new business needs, changes in marketing strategy, or variations in areas or services that have become more important. When these adjustments begin to degrade both the user experience and the aesthetics of the portal, it becomes difficult to navigate, turns slow, visually unpleasing and simply no longer fulfills its purpose. 

Site context and function. Many older websites were built in a more informational way, without offering an enriched, unified and consistent experience for its users. These portals may have weak hosting or require complex processes to modify content that require the intervention of specialized developers. Older technologies are not supported on newer devices and tools may be outdated and have security and performance issues. 
Is it possible to extend the life of an existing website?
There is no magic solution that will extend the life of a web portal.
To make your website last longer, keep in mind the following recommendations:
Do do it right from the beginning. Make sure that your site is top notch, with good providers and with appropriate internal team resources. 

Maintain it well. If your company has a good tool but it is not well maintained, that tool will quickly deteriorate. This implies allocating a budget for the technical maintenance of the portal and its functionalities. 

Evolve your site. It is not enough just to maintain the portal and make the required updates. It's necessary to evolve it, in particular the user experience: What new functionalities will you offer your users? What new information, for example corporate or shareholder information, will you present to them? Perhaps the option of downloadable content? By constantly evolving your portal, you can make it last a few more years. 
Yet there will come a time when both the business and the technologies will have changed so much that a complete redesign and realignment of the entire digital experience offered will be necessary.
How to plan a web redesign project?
1. Choose your tools carefully
In order to develop a web project well, good tools are needed: the site must be fast, the user experience must be optimal and the portal must have flexibility and extensibility.
In addition, it is important to use modern technologies that are easy to maintain and update and that have official and direct support from the manufacturer. All this allows more and better systems to be integrated, as well as to change and extend contents and functionalities. 
For example, in terms of the tools that can be used, a DxP offers more functionality than a CMS. In fact, a CMS may no longer be sufficient for your company, depending on your business needs.
2. Allocate enough resources to the project
It is essential that the company is involved and allocates sufficient resources to the project, as well as dedicated people with a high level of authority.
In the redesign process, decisions must be made and the people dedicated to the project must have the appropriate level of hierarchy, influence, autonomy and decision-making power to make them. This includes, among others, how the web site will look like, what information it will contain, and how high-level committees in different areas will be coordinated. 
3. Hire a web development provider
Hiring the supplier and defining the tool is a very important part. In general, it is preferable to hire a supplier that will take care of the entire technical part, since it is not a good idea to do it by parts. 
3 moments of a web redesign project 
Conception of the project plan, which may include information architecture aspects (i.e. what information should be present, what functionalities users will find in the portal, how it will be navigated) and may also include design considerations.

Construction or implementation: the provider is decided according to the tool that has been decided in the design.
A web redesign project is always a big project within a company and it is important that it is assigned to people who have good experience in managing this type of project.
These projects usually take time (about 1 year), require the support of many areas of the company, and involve coordinating providers, delivery times, and achievable expectations, among others. 
Common difficulties when dealing with web projects
Estimating the amount of time and resources needed
One of the main problems that arise is not being able to adequately foresee the amount of time and resources needed for the project.
It is common for companies to approach a web project as they usually develop other types of projects, when in practice a web project is usually more difficult to estimate and even more difficult to control. Using the same methodologies tends to be a mistake. 
A web project is a software project. As a creative process, at the beginning you do not know exactly what you are going to end with, how the final result is going to be, how it is going to look, or if you are going to add or remove things. This is very different from making relatively accurate engineering calculations.
It is an evolving process and as such it is necessary to manage the chaos within the process.
Faced with this difficulty, agile methodologies are used in web projects, where the interaction between the people who are building the portal, the communication between the teams and the change management is more important.
Change management becomes fundamental. When starting a software project you cannot have the same certainty that you have with other business projects. 
Not having enough flexibility
Another difficulty we encounter is having a fixed budget and time, without having a margin of flexibility. As mentioned above, the scope of the project may change, and that necessarily changes the budget. It is advisable to have flexibility or an additional budget to be able to implement changes at any time. 
Main benefits of redesigning a web portal
The biggest benefit of a web redesign project is that you can realign your main marketing tool with the business. 
For example, the topics of inclusion, diversity, sustainability, communities, or social networks, among other topics, have become more important in recent years. A web redesign is an excellent opportunity to align the company's business message with these social narratives.
There is also the opportunity to give greater emphasis to the business areas that are now more important, such as human resources or sustainability, as well as to establish better communication between different teams and generate greater alignment.
Web projects are also a way to establish, both internally and externally, the language of the brand or business. Web portals offer an opportunity for many areas to communicate and speak the same language. 
Finally, over time, companies start acquiring more data, other types of data, other communication channels or other devices. They may also have more robust internal systems, better CRMs, better customer or internal user management systems, and the previous portals were not built with those kinds of tools or functionalities that now need to be integrated. 
Closing the cycle
It is important to renew web portals frequently because business expectations change, social narratives transform, design trends vary, and new technologies offer new opportunities. 
It is not necessary to maintain the lifetime of the portal as a whole, it is possible to maintain the lifetime of the content only, change the design more frequently, or maintain the integrations (CRM, ERP, etc.) that do not change so quickly.
Choosing technologies that allow these areas of the portal to be decoupled is a good strategy today. Having them decoupled makes it easy to renew the design and reuse the content or integrations that are still working, without having to do a project to completely renew everything.
If you are thinking of renewing your website and need expert advice, contact us. We invite you to learn more about our projects and share this article with your friends.
You may also be interested in: