Ecommerce and Digital Experience: Integration Trends
USER EXPERIENCE, BUSINESS.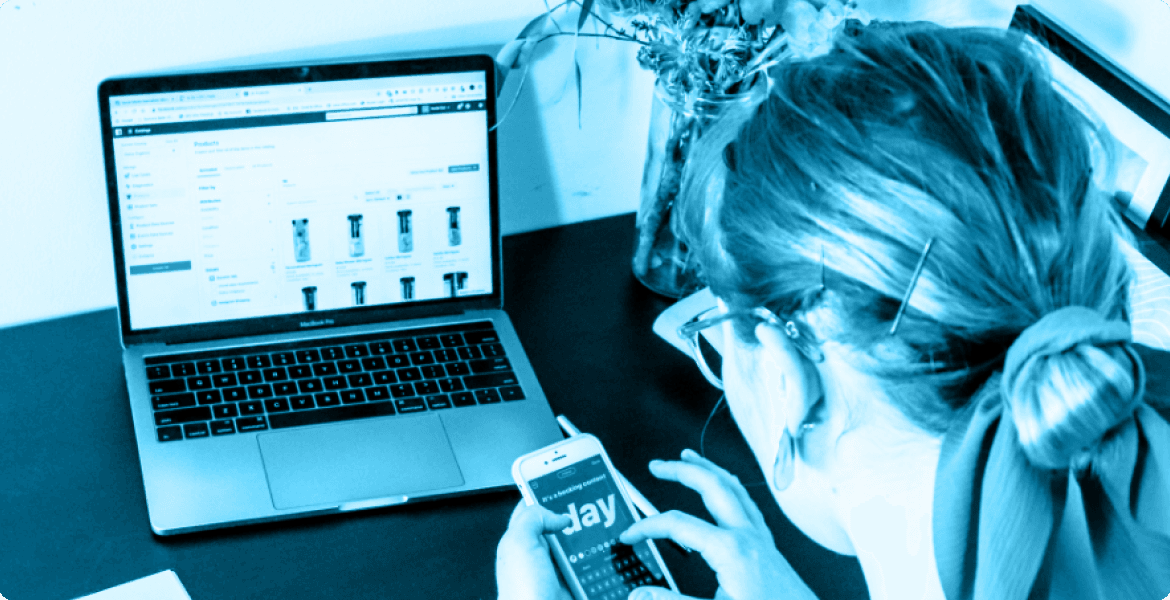 One of the most important trends in commerce today is the shift to online shopping, as shoppers become informed and then purchase through digital channels almost anything that can be bought.
Every e-commerce company knows that it is not enough to offer an excellent product to thrive. Even if your products have a great impact on the success of your business, you can't rely solely on their quality to captivate and retain your customers.
Nowadays, it is also necessary to provide your customers with an excellent experience during the digital purchase process and even afterwards.
What is an e-commerce experience?
The e-commerce experience is everything a customer experiences with digital commerce, including what the customer observes and feels during interactions with the company. This encompasses everything related to the company's image, the service the customer receives, loyalty systems, etc.
The e-commerce experience covers everything that happens from the moment the customer first learns of the brand name to the moment he/she decides to stop buying from that seller, covering both online and offline experiences.
Examples of e-commerce experiences include, for example, buying a movie ticket through a desktop computer, buying a new TV on Amazon's phone app, or paying for a subscription service to watch movies and series on the tablet.
Today's customers always expect an e-commerce experience that is on par with that offered by large corporations.
Technology trends to meet e-commerce needs
Digital commerce companies have been adapting their technology strategy to turn online shopping into excellent user experiences.
1. Technology stack: Monolithic vs. Microservices
In the past, companies used monolithic e-commerce platforms, whose goal was to deliver what was needed to provide user experiences, albeit with limitations.
As consumer expectations grew, e-commerce companies required their technologies to evolve in order to offer a better digital experience. This caused monolithic platforms to grow excessively to try to offer better customer experiences, which in turn created problems with load times, page crashes during high traffic events and a whole series of challenges that could not be met with monolithic technology alone.
Today, e-commerce companies need a structure where several microservices are integrated, in order to quickly develop their own business applications and create innovative digital experiences. This can be achieved through Jamstack architecture constructs or digital experience platforms.
The advantage of microservices is that they can be freely assembled. That is, the functionality required by online vendors is distributed over several applications, which can be put on or taken off without affecting the consumer.
2. Omnichannel
Online retailers must ensure that their shoppers do not have problems when switching between different channels of interaction with the brand (computer, tablet, phone, physical store, etc.) during the purchase process.
Therefore, e-commerce companies must prioritize their omnichannel strategy, ensuring that the shopping experience is fast and intuitive for consumers, as they increasingly use different digital channels, enabled for voice, augmented reality, virtual reality, etc.
3. Customization
Today's online shoppers expect much more than generic experiences, so it's effective to design personalized user experiences, making them feel like their shopping experience was designed exclusively for them.
To achieve this, it is necessary to use big data and advanced behavioral analytics and machine learning. These personalized experiences make it possible, for example, to offer "more relevant products" or "content recommendations" to create additional sales. Digital experience platforms make it possible to personalize content while maintaining brand consistency across multiple channels. 
4. Customer self-service 
Many online shoppers want to be able to handle small tasks and common problems on their own.
Knowledge bases, FAQ pages, training centers and other self-service options allow the customer to take control and find the best solution for their needs, without having to contact customer service personnel.
5. Secure web portals / privacy
It is essential to take all necessary precautions to ensure that your customers' information stored on the web portal is kept completely safe from cybercrime.
Likewise, companies must be careful not to breach consumer privacy when implementing personalized digital experiences. Therefore, they must ensure that they have clear privacy policies in place, while also allowing their customers to access their personal data for deletion.
Which technologies to choose?
DxP vs CMS
Content management systems (CMS) help companies manage content for their applications and web pages. The CMS is made up of the back-end of the site, which will then carry its content to the front-end that the user views.
CMSs can meet the needs of marketers who publish content primarily on mobile and desktop devices. However, as omnichannel and content personalization requirements have increased, so have the demands on CMSs.
Due to the limitations of CMSs in meeting the demands of deepening user experience management, digital experience platforms or DXPs have emerged, which are essentially a CMS in an evolved version.
DXPs are equipped to manage content on a large scale, being able to synchronize and send content not only across the web, but also to social media channels, billboards, IoT devices and any other channel used to engage customers.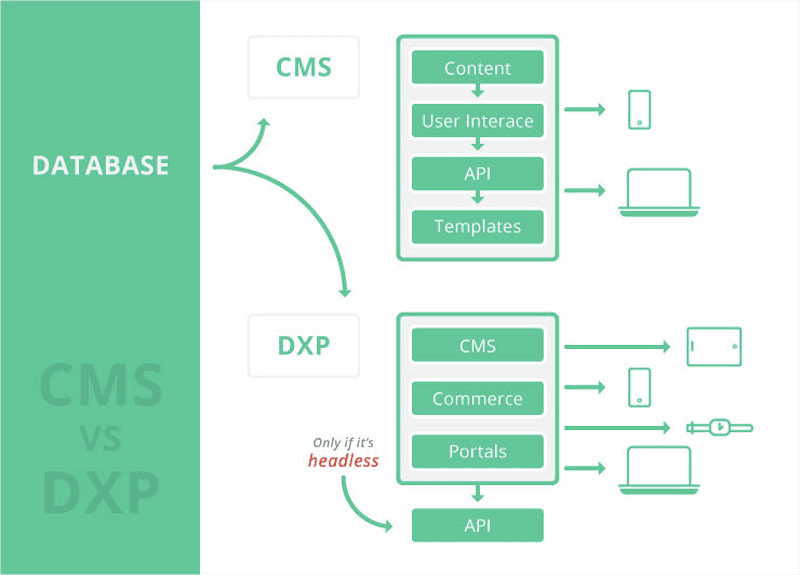 Headless
Headless decouples the front-end presentation, whether on a website, mobile device, app or other touchpoint, from the back-end digital commerce functionality.
By adopting the headless model, e-commerce companies can easily integrate new digital customer experience tools into their technology stacks by connecting to larger infrastructure points, such as ERP (Enterprise Resource Planning), PIM (Product Information Management) and OMS (Order Management System), adapting to consumer expectations.  
Contact us
Aplyca specializes in modern solutions to meet the needs of large-scale digital commerce. See our results and contact us to discuss your project needs.