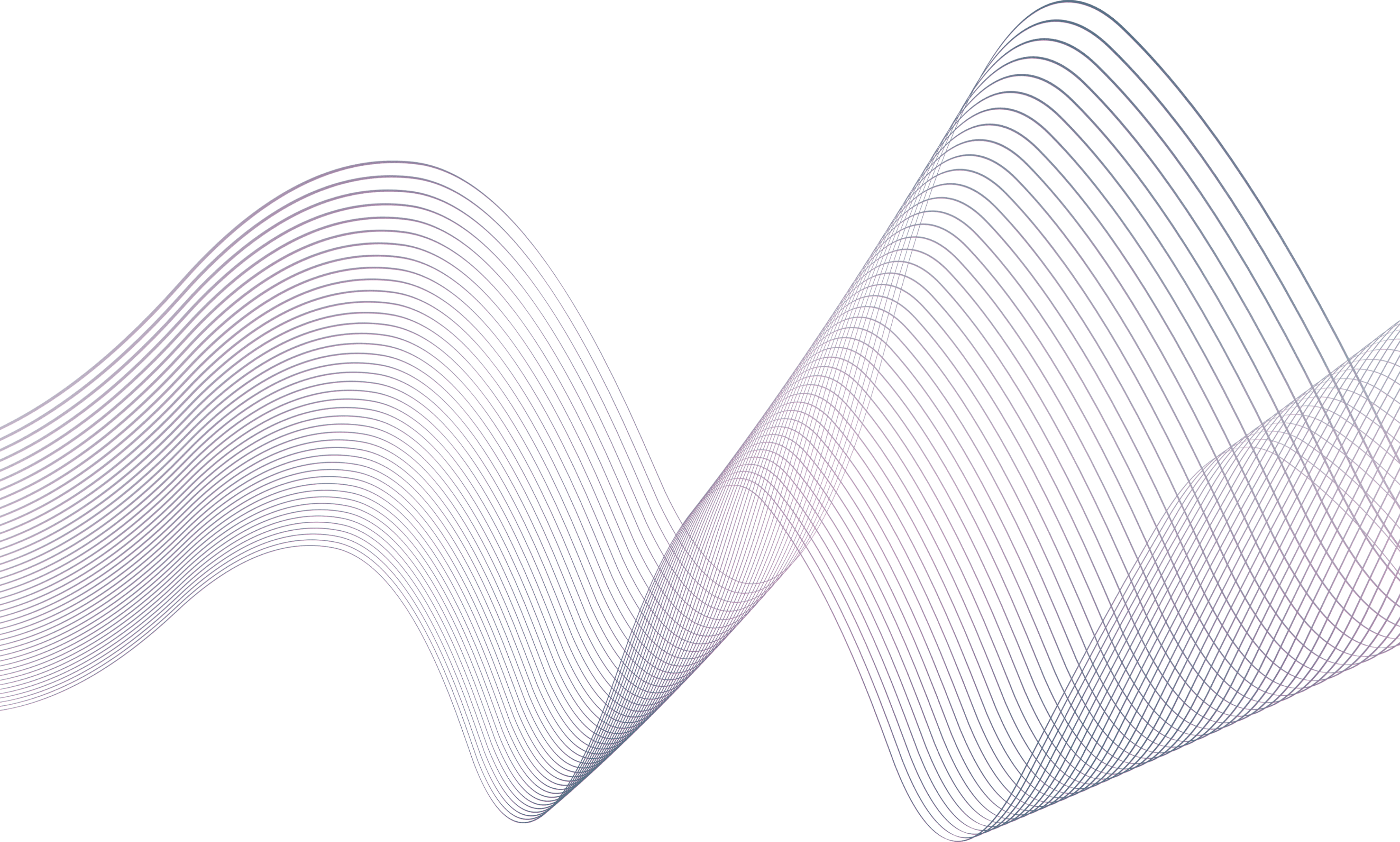 Better User Experience: Omnichannel Strategy With Headless CMS
HIGH LEVEL TENDENCIES, TRANSFORMATION.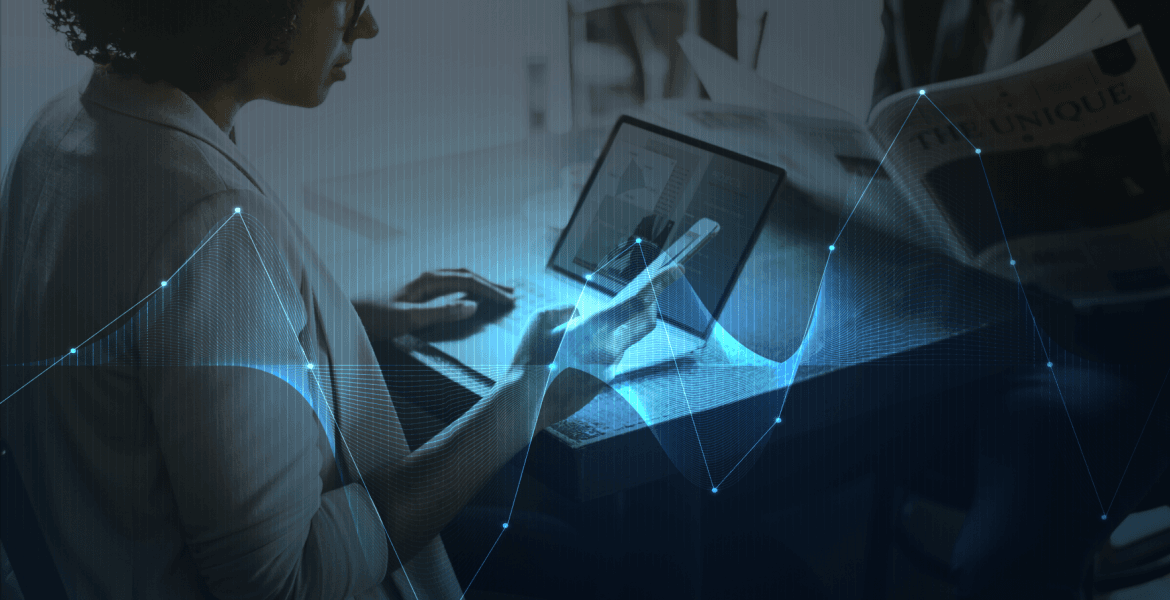 The omnichannel strategy refers to the fluidity of the experience and interaction with the brand that users have through the multiple channels where a company is present. For a seamless user experience, the different channels must be well integrated with each other. 
Users must not only be able to move seamlessly between various traditional channels, such as tablets, mobiles and websites, telephone contact with customer service or visits to physical stores, but also through newer channels, such as voice assistants (Google Assistant, Siri, Alexa), chatbots, augmented reality and IoT (Internet of Things) devices.
As part of the omnichannel strategy, a better user experience must be offered in each of these channels, using personalized content for the customer.
What is an omnichannel strategy?
An omnichannel strategy seeks to provide a smooth and seamless user experience throughout the buying process. Additionally, companies must ensure that they are present in all channels where their customers expect to find them.
Multichannel is not omnichannel
On the one hand, multichannel digital commerce indicates that the interaction between a company and its consumers is carried out through the use of more than one channel, each of them acting independently. For example, a company may have a physical store and also have an online presence, with a website or a mobile application.
On the other hand, omnichannel commerce means that the company must ensure that the user experience is consistent across all its channels, as they are fully integrated and synchronized. This way customers can move between the channels offered seamlessly.
Challenges and opportunities to achieve an omnichannel strategy
The omnichannel strategy represents a significant economic and technological investment, as well as an enormous strategic effort for companies. 
A major challenge is to be able to offer content experiences that are relevant, engaging and of quality as users move through the buying cycle. These content experiences must be demonstrative and dynamic because otherwise customers will get bored and move on to other sites.
To do this, it is necessary to analyze the company's interactions with users on multiple channels in order to obtain a panoramic view of each customer and adapt to them.
Omnichannel marketing continues to grow and take an increasingly important place. According to Gartner, by 2023, 25% of companies will merge marketing, sales and customer experience (CX) into a single function.
On the other hand, in recent years robotic automation and technologies such as chatbots have experienced tremendous growth and have been added as new channels. The growth of omnichannel marketing means that companies must plan and manage customer expectations and learn to anticipate consumer needs.
What are Headless CMSs and how do they help boost omnichannel strategy?
The term CMS corresponds to content management systems. Every CMS is composed of a frontend, the part of the web where you interact with the user, and a backend, the part that is connected to the database and the server.
Headless CMS are content management systems that only manage and organize the content to be published in the backend, without being connected to the frontend.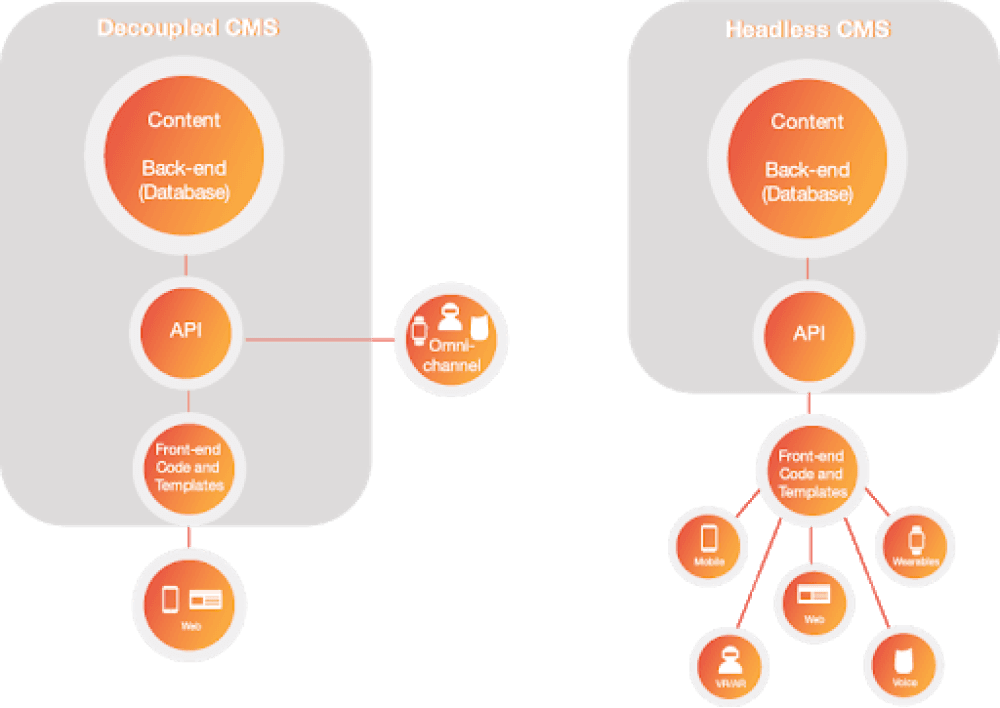 The Headless CMS can distribute and publish content to multiple channels from a single location, using an application programming interface (API), which connects the content to the different frontends.
Advantages of Headless for E-Commerce
Since Headless separates the content (backend) from the code that governs its display (frontend), there is no need to recode the content each time a modification is made, the content is simply changed and implemented directly in the frontend using the APIs.
This offers some fundamental advantages:
Omnichannel delivery of content: Headless strengthens touch points and digital commerce campaigns in real time through any channel or device, be it websites, mobile apps, emails, voice-activated digital assistants, Apple Watch, etc.

Rapid content deployment: By separating the frontend code from the content, content editors can ignore everything related to frontend programming and focus exclusively on the content, and developers can use innovative tools to provide excellent user experiences on any platform, without being tied to a proprietary language of any particular CMS. In addition, developers can use innovative tools to deliver great user experiences on any platform, without being tied to a proprietary language of a particular CMS. Content delivered through APIs is much easier to integrate, manage and distribute, reducing the time to create content-based experiences.

Modular content: As the existing content in a Headless CMS does not depend on a specific frontend, the content becomes modular and can be managed at any point of contact, without having to duplicate or reformat it. That is, instead of having to implement several instances of the content management system, with a single Headless CMS you can manage unlimited digital channels.

Multiple integrations: Headless CMSs allow content to be connected to a huge variety of external software and services, fostering high-level digital experiences. Content is no longer separated from systems such as CRM, ERP, AI/ML, personalization tools or localization platforms.
Headless, omnichannel and personalization
Within an omnichannel strategy, Headless CMSs become a fundamental technology so that the content that companies generate for their websites also appears directly in mobile applications, integrations, email newsletters, etc.
As the Headless CMS separates the backend (content and databases) from the frontend (content presentation), content can be created and stored in a modular way, for a perfect omnichannel strategy.
That's the power of headless CMSs, like Contentful, which function as a centralized source of information for all enterprise content, dedicated to managing, editing, updating and publishing that content.
Having a unified customer profile is important for successful personalization. This means having up-to-date information about each customer, so that you can offer the best possible product strategy to the right customer at the right time.
Using the user data collected, companies can easily analyze each customer's purchase history and preferences to provide a more personalized shopping experience. Different types of customers can be identified and each segment can be offered a unique set of promotions, appealing to their specific needs, using personalized content for each segment.
Contact us
Aplyca specializes in modern solutions to meet the needs of large-scale digital commerce. See our results and contact us to discuss your project needs.
You may also be interested in: