Aplyca is Partner of Vercel
WEB DEVELOPMENT, OPERATIONS.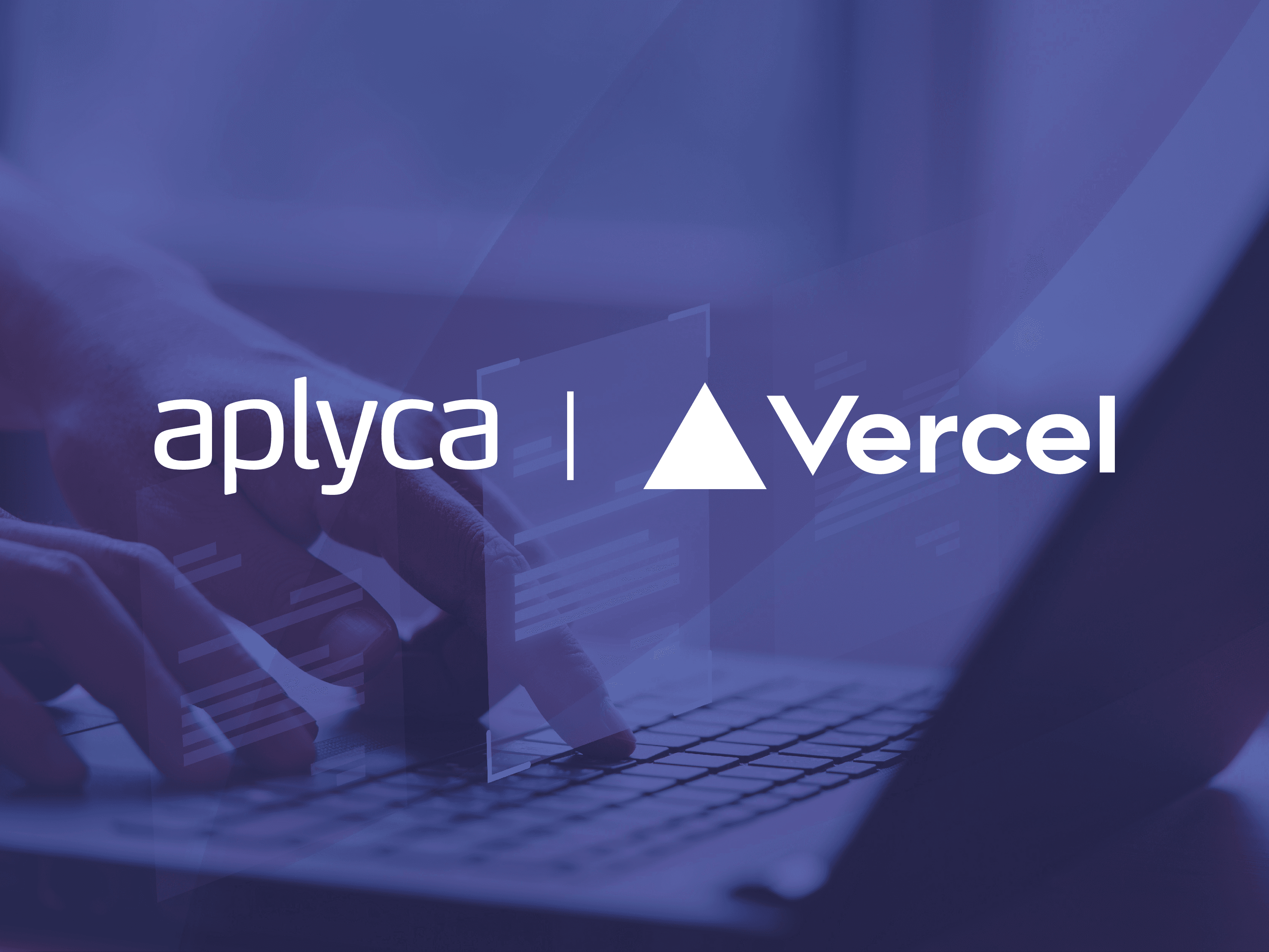 Aplyca, specialized in Digital Experience and Cloud Native solutions, announces the signing of its agreement as a partner of Vercel, one of the most influential end-to-end platforms for developers in the market. 
Vercel enables the creation and deployment of web applications for frontend developers looking to offer innovation, speed and customization in the content they offer to their users. 
Vercel is the platform for frontend developers, providing the speed and reliability that innovators need to create at the moment of inspiration.
Vercel is headquartered in the San Francisco Bay Area, California (USA) and is backed by leading digital investors such as Green Oaks and Google Ventures including Latacora, Bedrock Capital, Accel, among others,
Aplyca as a Vercel partner in Colombia, Spain and Chicago.
Aplyca includes complete (end-to-end) implementations within its customer ecosystem and will bring its expertise in Digital Experience consulting, portal and application development, frontend, UX/UI, content management and cloud infrastructure services:
"Our alliance with Vercel is an important step to remain at the forefront in the digital development industry, conveying innovative and tailored experiences to our customers, partners and team" says Felipe Jaramillo Fonnegra, founder and CEO of Aplyca.
Under this agreement APLYCA expands its portfolio of products and services in order to strengthen and enhance its current resources to implement digital solutions in the market with greater differential for its customers in Colombia, Spain, Chicago and the world.

What are Vercel's strengths?
Vercel excels at combining the best developer experience with an obsessive focus on performance for the end-user. 
Vercel provides unmatched vertical integration, from developer experience to edge-delivery, with the industry's most advanced development tools paired with parallel computing in a serverless cloud environment that provides a fully managed, highly automated experience for both developers and users.
Another important feature is that among the many tools Vercel has to offer, there is Continuous Integration and Continuous Delivery (CI/CD). While developing a project, Vercel automatically provides a preview with its own URL. The preview URL automatically integrates with your connected Git provider and is accessible in the body of your pull request. Once the pull request is merged with the main branch, Vercel will perform a production deployment. 
If your company is interested in implementing projects or improving the digital experience with technologies such as Contentful contact us.