We Won the Ibexa Award With Cine Colombia for Our Work on ECommerce DXP
WEB DEVELOPMENT.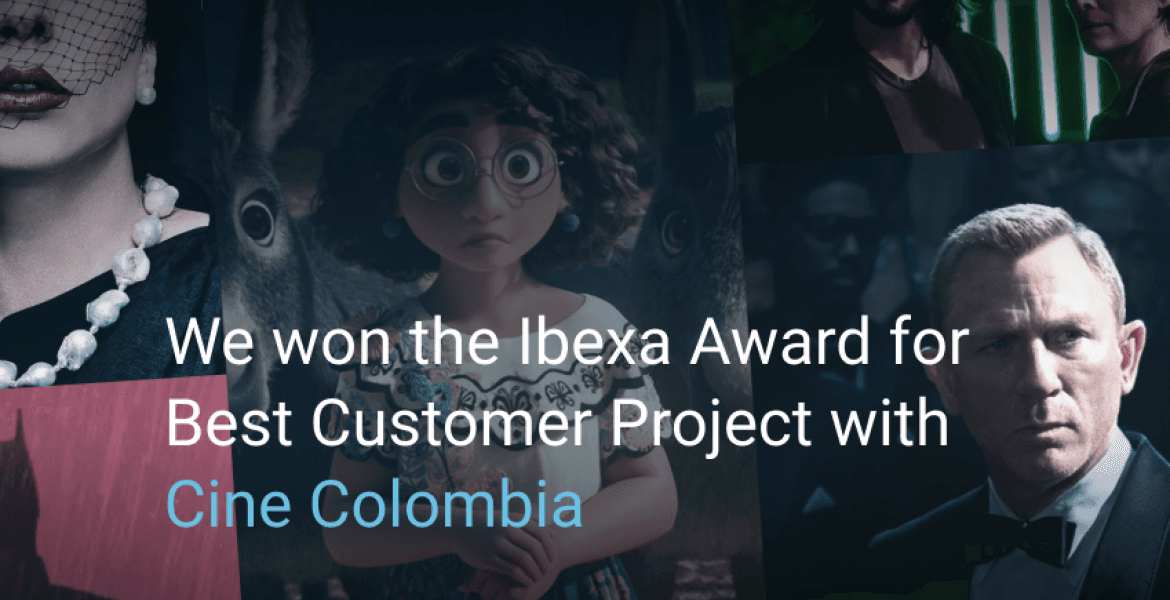 We are proud to announce that we won the Ibexa "Best Customer Project" award at the "Ibexa Partner Awards 2022" for our work with Cine Colombia in DXP E-Commerce. These awards recognize the outstanding achievements of the best implementers in the world with Ibexa's digital experience technology.
Cine Colombia is the largest film distribution and exhibition company in Colombia. Aplyca developed a solution from start to finish: a digital experience that ranges from the consultation and purchase of tickets to the issuance and validation of electronic tickets. We are proud that Cine Colombia has brought a better digital experience to hundreds of thousands of movie lovers.
Aplyca was nominated for two categories of the Ibexa Awards last January 2022. We have now received a total of three Awards: the Ibexa Honorary Award in 2020 and this year the Ibexa Best Customer Project for two projects.
Ibexa and Aplyca
Aplyca has been an Ibexa partner for more than 15 years and we are currently an Ibexa Platinum Partner. We are experts in implementing solutions with this digital experience platform (DXP), which allows us to offer our clients tools to be more competitive and agile in their digital strategies.