Cloud Strategy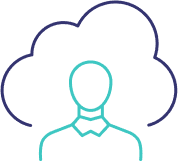 Accelerate your cloud adoption with our insight and expertise. 
Our cloud strategy service is right for customers needing to plan and organize their shift to a cloud native development model or planning the move of significant workloads to the cloud. 
We provide insight from over 15 years of cloud experience after deploying hundreds of services to the cloud as well as designing new services with a cloud-first approach.